Moving Your Commercial Business In Southern California
Are you looking to transition your team to a new office space in Southern California? Moving an entire business can seem like a daunting task, but it doesn't have to be. Moving & Storage Pros can help move your business seamlessly without excessive downtime, resulting in the loss of clients, poor reviews, and revenue. Our professional team will care for your equipment every step of the way. You've done your research on the perfect location for your move, and now it's time to figure out the move logistics.
A Slow Move Can Cost Your Business Revenue
Putting your office on hold to move can cost your business money. That is why planning is a crucial part of relocating your company! At Moving & Storage Pros, we can help you plan out exactly how to move your business.
Our Commercial Moving Services
A quick and reliable team can make your transition smooth and stress-free. Your business is at a pivotal point and needs your attention. Leave it to the Moving & Storage Pros team to plan, pack, store, and move your business to minimize damages to your company's assets.
At Moving & Storage Pros we provide a clean and quick service that will help your commercial move go along quickly and effortlessly. We all know moving can be stressful and get in the way of the workday for everyone. This is why hiring movers is so great. It's all handled for you.
 Take a look at our commercial moving services:
Packing
Moving your entire office can get overwhelming. Staplers, hole punchers, tape, and keeping track of essential papers can turn into a nightmare situation quickly. 
Moving & Storage Pros of Southern California will pack everything from your most expensive office equipment to the endless amounts of important documents, without the worry of misplaced supplies and damage. 
Packing up your office can be one of the most time-consuming parts of the moving process. So why not make it easier with The Moving & Storage Pros? Our moving services can help take your office and transplant it to a new location without any loss in your workday.
Everyone that works in business knows the old phrase that time is money. Well, don't waste your time packing. Let us do it for you.
Moving
When it comes to relocating your business, we know what's important. Our start-to-end moving day planning will put your worries to rest. 
Our professional moving team has had experience moving
Warehouses

Laboratories

Small Offices

Large Offices 

Restaurants
You might think the whole process of moving is simply getting everything from point A to point B and if that's all you need from us then we can absolutely do that, but it's usually a little more involved than that. For starters, there's getting everything on to the truck.
What's so difficult about that? You've done it before right? Well, think about how much time that took you. Did you get everything on to the truck efficiently? Was it packed in a way that kept your items not only safe, but in a way where it was easy to unload? Not only that but consider how much you hated every single moment of the move? 
The most common response we hear when hiring movers is they can't believe they had never hired movers before this. Moving is so much easier when you hire groups like those of us at The Moving & Storage Pros.
Storage
Storage can be critical when managing a business, whether moving or not. Having extra furniture in your office can make your building seem cluttered and affect company workflow. Using our long term storage option can help declutter. 
If you need to move out of your current office but haven't quite found that 'forever office,' you'll need a place to store all your company's equipment and supplies while you are on the hunt. While your team works remotely, you can rest assured your office supplies is safe with us!
You can choose from our short term or long term storage options for your business needs. 
Contact Us To Make Moving Easy
You've been wavering on it forever, but you know the time is now to pull the trigger on hiring movers for your commercial move. It's just an easier process and one that nobody ever regrets after doing it. Think about it this way. You wouldn't let a non-expert cook your dinner in a restaurant. So why are you letting non-experts handle your commercial moving experience?
If you are ready to hire The Moving & Storage Pros then why not give us a call at 213-267-5585 or contact us online. We can work out a time, date, and see how much service you are in need of. You can trust that we will get the job done quickly, efficiently, and cleanly. 
Contact Moving & Storage Pros to handle your commercial move today.
Additionally, you can rest assured that each of our movers will be in prime physical and mental shape to move your belongings carefully and swiftly to your new residence.
Moving Pro's even provides a convenient moving concierge service to all its clients, which can connect you to reliable service providers in your new area. If you need help packing away your fragile possessions, you should check out our Moving Pro's Packers.
Contact Moving Pro's today for more information about our services or for a free no-obligation moving quote.
Moving to California doesn't have to be difficult, so give us a call at Moving Pro's for a free no-obligation quote.
We are prepared to make your Commercial Moving Services Near Me as smooth as possible
Commercial Moving Services Near Me With Moving Pro's
Typical for 1 bedroom or less
Packing / Unpacking
Assembly / Disassembly
Blankets / Wardrobe Boxes
Typical for 2 bedroom or ,more
Full Packing Service
Heavy / Unusual Items
Stairs / Shared Elevators
Typical for 2 bedroom or ,more
Full Packing Service
Heavy / Unusual Items
Stairs / Shared Elevators
We are standing by to help you with your Commercial Moving Services Near Me.
Commercial Moving Services Near Me Is As Easy As 1-2-3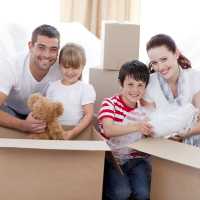 1
Call today for a free Commercial Moving Services Near Me Quote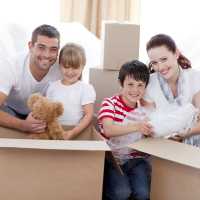 2
Approve the Commercial Moving Services Near Me Quote and Secure the Date with a Deposit

3
Start Packing, We are on Our Way
Our Commercial Moving Services Near Me Accolades & Awards
We are prepared to make your Commercial Moving Services Near Me as smooth as possible