This website represents our Conditions of Use and Sale ("Contract") regarding our website, located at themovingandstoragepros.com, and the various tools we provide you (the "Website" or the "Service"). It was last posted on 13 September 2012. The conditions, "we" and "our" as found in this Contract make reference to Moving Pro's.
We may amend this Agreement anytime by posting the amended conditions on our Website. We may or may not post notices on the homepage of our Website when such changes happen.
We make reference to this Contract, our Privacy Policy accessible at themovingandstoragepros.com, and some other conditions, rules, or suggestions on our Website collectively as our "Legal Conditions." You explicitly and implicitly consent to be destined by our Legal Terms every time you access our Website. If you do not desire to be so destined, please do not use or gain access to our Website.
Limited Permit
Moving Pro's grants you a non-exclusive, non-transferable, revocable permit to gain access to and use our
Website to be able that you can buy things of electronic documents and related services through our Website, firmly in accordance with our Legal Terms.
Copyrights and Trademarks
Unless in any other case noted, all materials including without limitation, logos, brand names, images, designs, photographs, videos and written and other materials that show up as part of our Website are copyrights, trademarks, service marks, trade dress and/or other intellectual property whether registered or unregistered ("Intellectual Property") owned, controlled or licensed by Moving Pro's. Our Website all together is safeguarded by copyright and trade dress. Nothing on our Website should be construed as granting, by implication, estoppel or elsewhere, any permit or to use any Intellectual Property displayed or applied to our Website, without the prior written authorization of the Intellectual House owner. Moving Pro's aggressively enforces its intellectual property rights to the fullest level of regulations. The names and logos of Moving Pro's, may not be used at all, including in advertising or promotion pertaining to distribution of materials on our Website, without prior, written permission from Moving Pro's. Moving Pro's prohibits use of any logo of Moving Pro's or any of its affiliates as part of a web link to or from any Website unless Moving Pro's approves such link in advance and in writing. Good use of Moving Pro's's Intellectual Property requires proper acknowledgment. Other product and company names mentioned inside our Website could be the Intellectual Property of their particular owners.
Links to Third-Party Websites
Our Website may contain links to Websites possessed or operated by parties other than Moving Pro's. Such links are provided for your guide only. Moving Pro's does not monitor or control outside Websites and it is not responsible for their content. Moving Pro's's addition of links to another Website will not imply any endorsement of the materials on our Website or, unless expressly disclosed normally, any sponsorship, affiliation or association using its owner, operator or sponsor, nor does Moving Pro's' addition of the links imply Moving Pro's is certified to use any trade name, trademark, logo, legal or official seal, or copyrighted image that may be reflected in the linked Website.
Content Disclaimer
Postings on our Website are made at such times as Moving Pro's determines in its discretion. You ought not assume that the info contained on our Website has been updated or otherwise contains current information. Moving Pro's will not review past postings to determine if they remain accurate and information within such postings may have been superseded. THE INFO AND MATERIALS IN OUR WEBSITE ARE PROVIDED FOR YOUR REVIEW RELATIVE TO THE NOTICES, TERMS AND CONDITIONS ESTABLISHED HEREIN. THESE MATERIALS AREN'T GUARANTEED OR REPRESENTED TO BE COMPLETE, CORRECT OR CURRENT. THESE MATERIALS COULD BE CHANGED EVERY ONCE IN AWHILE WITH NO WARNING.
Agreements and Legal Advice Disclaimer
You understand that we offer legal agreements ("Contracts"), as created and/or verified by attorneys or paralegals on the market through our Website. You recognize that we aren't attorneys or paralegals nor do you can expect legal advice. You acknowledge that we do not endorse any specific lawyer or paralegal or any Contracts as being much better than another. We do not usually promise the legal accuracy or applicability of any Agreements for your legal needs. You might all the time turn to any lawyer or paralegal that you decide on for services concerning any legal promises related to such services.
Refunds
We concern refunds for Agreements within seven days of the initial purchase of the Agreement.
No Warranties; Exclusion of Responsibility; Indemnification
OUR WEBSITE IS OPERATED BY Moving Pro's WITH AN "AS IS," "AS AVAILABLE" BASIS, WITHOUT REPRESENTATIONS OR WARRANTIES OF ANY SORT. TOWARDS THE FULLEST Degree PERMITTED FOR LEGAL REASONS, Moving Pro's SPECIFICALLY DISCLAIMS ALL WARRANTIES AND CONDITIONS OF ANY SORT, INCLUDING ALL IMPLIED WARRANTIES AND CONDITIONS OF MERCHANTABILITY, FITNESS FOR A SPECIFIC PURPOSE, TITLE AND NON-INFRINGEMENT FOR OUR WEBSITE AND ANY Agreements AND SERVICES YOU GET THROUGH IT. Moving Pro's SHALL HAVE NO LIABILITY OR RESPONSIBILITY FOR ANY ERRORS OR OMISSIONS IN THE CONTENT OF OUR WEBSITE, FOR CONTRACTS OR SERVICES SOLD THROUGH OUR WEBSITE, FOR YOUR ACTION OR INACTION IN CONNECTION WITH OUR WEBSITE OR FOR ANY HARM TO YOUR PERSONAL COMPUTER OR DATA OR ANY OTHER DAMAGE YOU MIGHT INCUR IN CONNECTION WITH OUR WEBSITE. YOUR USAGE OF OUR WEBSITE AND ANY CONTRACTS OR SERVICES ARE AT YOUR OWN RISK. IN NO EVENT SHALL EITHER Moving Pro's OR THEIR Providers BE RESPONSIBLE FOR ANY DIRECT, INDIRECT, PUNITIVE, INCIDENTAL, SPECIAL OR CONSEQUENTIAL Problems ARISING OUT OF OR IN ANY WAY CONNECTED WITH THE USE OF OUR WEBSITE, Agreements AND SERVICES PURCHASED THROUGH OUR WEBSITE, THE DELAY OR INABILITY TO USE OUR WEBSITE OR ELSEWHERE ARISING IN CONNECTION WITH OUR WEBSITE, Agreements OR RELATED SERVICES, WHETHER PREDICATED ON Agreement, TORT, STRICT LIABILITY OR ELSEWHERE, EVEN IF ADVISED OF THE CHANCE OF SUCH Problems. IN NO EVENT SHALL Moving Pro's' Responsibility FOR ANY DAMAGE CLAIM EXCEED THE AMOUNT PAID BY YOU TO Moving Pro's FOR THE Deal GIVING RISE TO SUCH DAMAGE CLAIM.
SOME JURISDICTIONS DO NOT ALLOW THE EXCLUSION OR LIMITATION OF INCIDENTAL OR CONSEQUENTIAL DAMAGES, SO THE ABOVE EXCLUSION MAY NOT APPLY TO YOU.
WITHOUT Restricting THIS, Moving Pro's USUALLY DO NOT REPRESENT OR WARRANT THAT THE INFO FOR THE WEBITE IS ACCURATE, COMPLETE, RELIABLE, USEFUL, TIMELY OR CURRENT OR OUR WEBSITE WILL OPERATE WITHOUT INTERRUPTION OR ERROR.
YOU AGREE THAT ALL TIMES, YOU WILL LOOK TO ATTORNEYS FROM WHOM YOU PURCHASE SERVICES FOR JUST ABOUT ANY CLAIMS OF ANY Character, INCLUDING LOSS, DAMAGE, OR Guarantee. Moving Pro's AND THEIR RESPECTIVE AFFILIATES MAKE NO REPRESENTATION OR GUARANTEES ABOUT ANY CONTRACTS AND SERVICES OFFERED THROUGH OUR WEBSITE.
Moving Pro's MAKES NO REPRESENTATION THAT CONTENT PROVIDED ON OUR WEBSITE, Agreements, OR RELATED SERVICES ARE APPLICABLE OR BEFITTING USE IN ALL JURISDICTIONS.
Indemnification
You agree to defend, indemnify and keep Moving Pro's safe from and against every claims, problems, costs and expenses, including attorneys' fees, due to or related to your use of our Website or any Contracts or Services you purchase through it.
We are prepared to make your Conditions Of Use as smooth as possible
Conditions Of Use With Moving Pro's
Typical for 1 bedroom or less
Packing / Unpacking
Assembly / Disassembly
Blankets / Wardrobe Boxes
Typical for 2 bedroom or ,more
Full Packing Service
Heavy / Unusual Items
Stairs / Shared Elevators
Typical for 2 bedroom or ,more
Full Packing Service
Heavy / Unusual Items
Stairs / Shared Elevators
We are standing by to help you with your Conditions Of Use.
Conditions Of Use Is As Easy As 1-2-3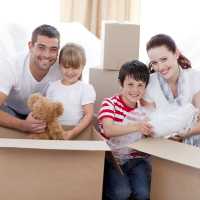 1
Call today for a free Conditions Of Use Quote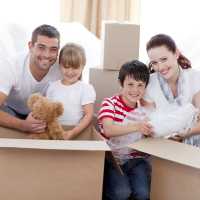 2
Approve the Conditions Of Use Quote and Secure the Date with a Deposit

3
Start Packing, We are on Our Way
Our Conditions Of Use Accolades & Awards
We are prepared to make your Conditions Of Use as smooth as possible